Global Learning & Development Partners (GLDP)


Ünvan:
Bül-Bül pr. 41/43

Telefon...:

Oriyentir:
AF Mall Biznes Mərkəzi, 3-cü mərtəbə,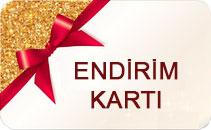 Global Learning & Development Partners is professional organization dedicated to link professionals globally and provide advanced solutions for its clients. We offer solutions in fields of education, training, research, coaching and business development.
Our partners is integrated organizations of internationally-recognized Professors, top Lecturers, leading Experts, Business Coaches, Law Advisors, and experienced Professionals in areas of Business, Management, Economics, Laws, and Entrepreneurship.
We are in collaboration with leading universities and organizations in Azerbaijan and other countries - providing Top qualified Corporate Training and Consulting as well as International Programs, Research and Development. We also support the Collaboration as well as facilitate the Connections, selects Partners between Azerbaijani companies and companies in other Countries and Continentals, based on our substantial networks and mass linkages, globally.
We aimed promoting businesses and corporations for a steadily growing and advancing development.

Facebook:

Web site:

Yaxın metro:
Sahil stansiyası

Xarici dillər